text.skipToContent
text.skipToNavigation
EXPERTLY DONE.
We understand it. We solve it.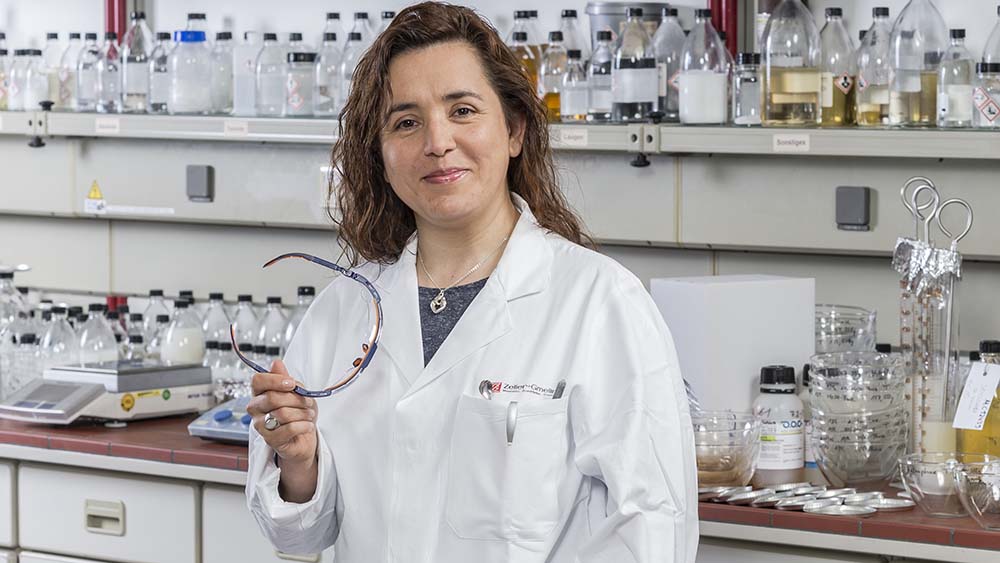 Understanding + providing solutions. It's what we have been doing for more than 150 years.
And it's what we will continue to do in the future. That's how we create added value for both customers and employees – a clear plus. It was clear from the start that Zeller+Gmelin makes the most of the circumstances at hand. In producing kerosene from Swabian Alb oil shale, the Eislingen-based company was already ahead of its time – even back then.
These pioneering moments run like a red thread through the history of Zeller+Gmelin. They emerge when an understanding of process, application and development is combined with problem- solving skills, a strong customer focus and plausibility. It is then that experts are at work – when things are 'EXPERTLY DONE'. That's why we are a valued partner for both small and big businesses for lubricants, printing inks and chemicals.
None of this would be possible without passionate and skilled employees, who knuckle down and really know what's important. Thanks to them, we are growing all the time. Because our employees, who number around 950, ultimately satisfy the wishes of our customers – by listening, understanding and finding solutions.
Experience + curiosity They're cornerstones of our success.
Only those with their finger on the pulse can stay successful. We have managed this for more than a century. That's something to be proud of. But not an excuse to rest on our laurels. We are still curious and keen to add even further to our wealth of experience. We are still dynamic and flexible in the way we think and do business. Our product portfolio is proof of this.
What began in 1866 with the recovery and distillation of kerosene and domestic fuel oil has since developed into the four company divisions: industrial lubricants, DIVINOL lubricants and separating agents, printing inks, and chemicals. What was once the central pillar of the business has been transformed into four sturdy cornerstones. Giving Zeller+Gmelin a secure footing, without standing still.
Today, we design tailor-made product and process solutions that impress and provide measurable improvement. We work with speed and flexibility to turn your wishes into reality – thanks to years of experience, gained from our inexhaustible curiosity and intensive exchange of ideas with you, and your day-to-day needs. There is a reason why so many of our customers have been putting their trust in us for decades.
Enterprise + environment The way we see it, they're inextricably linked.
Because as an independent and recession-proof medium-sized company, Zeller+Gmelin represents healthy and sustainable growth. For us, this means doing business in a way that is socially and environmentally responsible. Maintaining and improving our performance always takes priority over maximising profit in the short term. That's why we don't just care about our economic success – we also look after our employees and the environment.
The careful use of resources and the responsibility we have to future generations are integral to our philosophy. We therefore work with a certified environmental management system and an environmentally friendly supply chain. This enables us to protect our employees and facilities effectively from harmful conditions. In addition, our research and development department is continuously working on innovative solutions to ease the burden on the environment and improve processes for our customers.
Our subsidiary SÜDÖL plays a vital role in this. With an ultramodern fleet of vehicles for collecting waste oils, machining emulsions and workshop waste, we take care of the complete recovery programme for workshops, filling stations and industry – cleanly, reliably and on time. We have our own dedicated treatment plant for resource-saving and environmentally friendly recycling – made possible thanks to high-quality products and innovative processes. This allows us to offer our customers safe disposal and to close the resource cycle.
With our example and our guidelines, we encourage all our employees to make the issues of environment, health and safety an integral part of their day-to-day work. We also promote economic and social well-being wherever we do business. With regular environmental awards for resource efficiency and sustainability, we know we are on the right track.
Aims + visions That drive us forward every day.
This is the only way we can achieve them. We aspire to a significant share in all our targeted markets and a position as market leader in certain product and application segments. We want to continue to enhance our position as a recognised process partner and expert for standard and specialist applications.
To achieve these ambitious aims, we want to sustain and build on the strengths of our lubricants, printing inks and chemistry divisions, as well as our DIVINOL quality brand – in the interests of the company and its good name.
And don't forget: there's vision in division. We see this as a chance to continue pursuing consistent growth with divisions that are successful in their own right – growth that is profitable, continuous and, as usual, healthy. So that Zeller+Gmelin will be a plus for its customers in the future, too.
placeholder